New Zealand Rewinds
Situated at Mount Maunganui and with over 40 years experience our technicians know their stuff. Great knowledge is the key to getting your electric motors up and running in next to no time.

Two handy locations Mount Maunganui and Te Puke (Te Puke Rewinds).
Electric Motor Repairs, sales and service.
Generator Repairs - great knowledge and here for advice.
Want it done by experts? Give us a call.
New Zealand Rewinds
07-5755213.

Motorbike Stator Repairs
Well known New Zealand wide for our repairs to motorbike stator's and coils. Call today to discuss your needs. Phone 07-5755213.
Electric Motor Specialists
Electric Motor Repair Specialists
Mount Maunagnui - Papamoa - Tauranga - Rotoura
Electric Motor repair specialists. Electric motor rewinding experts.
New Electric Motor sales - nationwide.
We repair Electric Motors, Compressors, Transformers & Battery Chargers, Water Pumps, Forklift Motors, Welders, Power Tools, Generators, Swimming Pool Motors, Spa Pool Motors, Cow Shed Pumps.
CMG -Regal Beloit Electric Motors. Good stock here at the workshop.
CMG Electric Motors are our main electric motor brand.

We can source other brands for you and give you competitive pricing.
Feel free to call Greg today to discuss your motor needs.
No question is ever too small.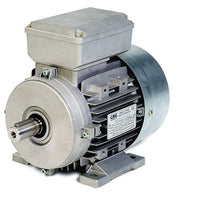 Armature and Electric Motor Repairs
All maintenance and replacement of electric motors, generators, pumps, transmissions and other associated plant and equipment.

CMG Electric Motor Supplier.
Capacitors, Bearings, Seals.
Fans, Endbells, Motor Parts.
Makita Repairs.

Hitachi Repairs.
Fully Serviceable Workshop with an experienced team. Ready to go the extra mile to get your electric motor up and running in no time.

Our workshop facilities enable us to carry out prescribed work in the quickest and most cost effective manner.

Easy access for your truck for delivery and pick up. Forklift available.
Plenty of off street parking.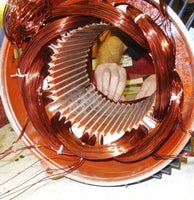 Dewalt Service Agent
Dewalt - Stanley Black and Decker service agent in the Bay of Plenty. Parts available. Warranty claims. For all enquiries call our technicians today.
Phone 07-5755213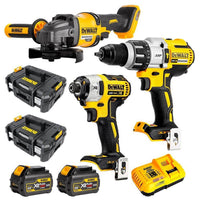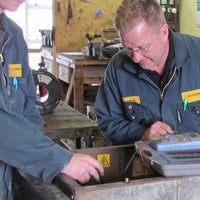 Here to help
For quick friendly service come into NZ Rewinds and see the team. They will see you right. Happy to advise you of your requirements. New Electric Motors instore if replacements needed.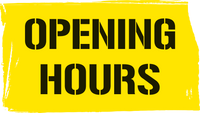 Opening Hours
Monday to Friday 7.30am to 5pm 
You will find us right along side the flyover at 38B & 38c Hewletts Road Mount Maunganui. Look for the bright yellow building with the bright yellow ute out the front. Easy off street parking and forklift accessibility for all the big Motors needing lifting off your ute.
Electric Motors
For all electric motor repair or new sales see us today. 
Motor rewinding is an art that is slowly disappearing. Greg prides himself of training apprentices to tradesman and have them work alongside us in the workshop.